Serving birth mothers and couples looking to adopt.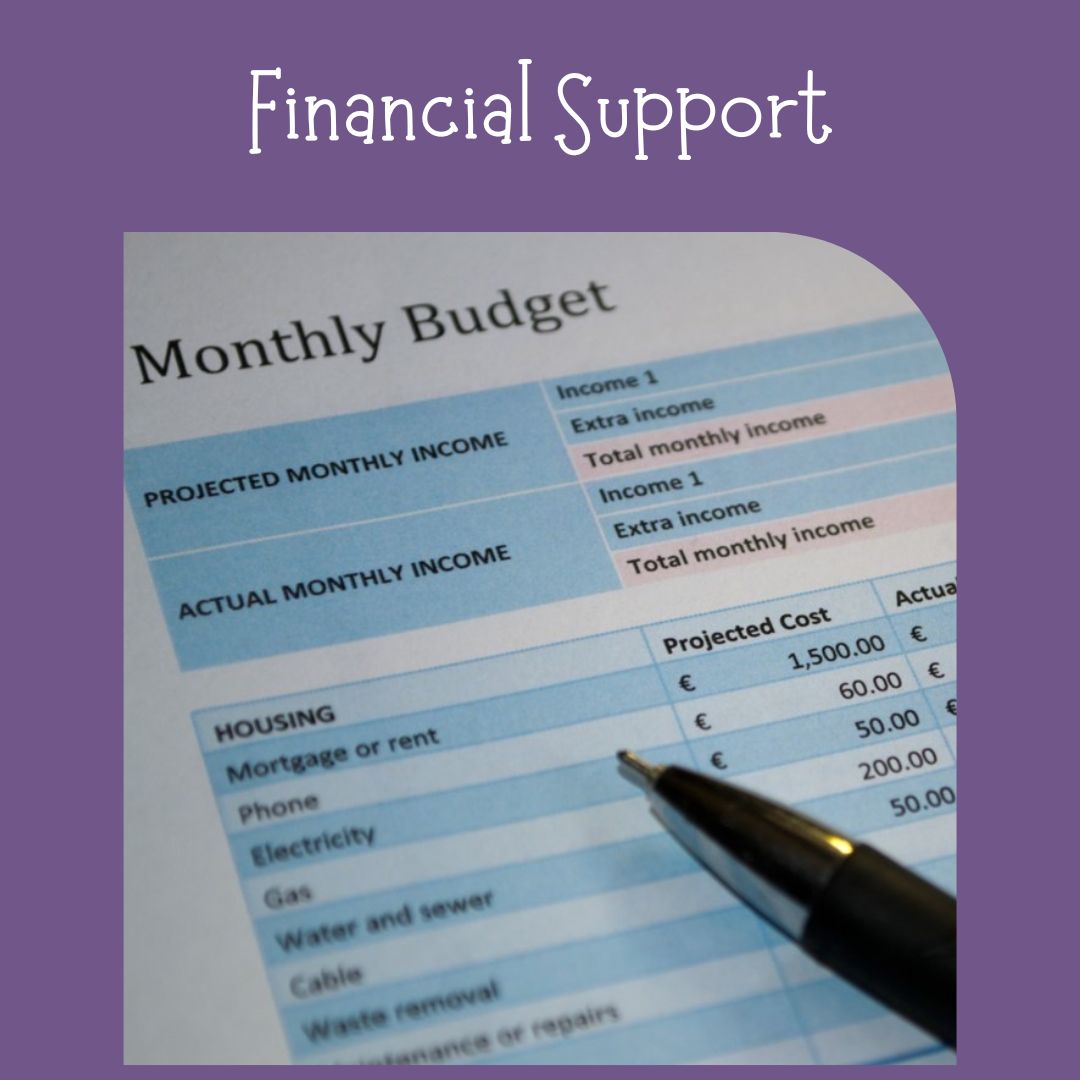 BCHFS is fully-licensed in adoptive services for Illinois and not only have the experience to handle complicated adoptions, but the personal care, attention to detail and willingness to create a harmonious environment is unmatched.
We strive to place children with loving, Christian parents residing in Illinois. 
"Faith Adoption Ministry has been there for us through our adoption around the clock and always go above and beyond. They are such beautiful people to work alongside in what can be such a difficult process. We cannot thank them enough for the blessings they've been in our life before, during, and after our adoption finalization."  Brooke
Birthparents Facing an Unplanned Pregancy and Considering Adoption
If you are facing an unplanned pregnancy and considering adoption, Faith Adoption Ministry can help. We can guide you through the process of making a plan for your child through confidential supportive services and care.
We are here for YOU!
Whether you choose to parent or make an adoption plan, Faith Adoption Ministry is here to provide support throughout the decision process. If you choose adoption, Faith Adoption Ministry can assist you by providing emotional support and counseling services through a personalized adoption plan. 
We can work with you while you reside in your own home and/or community. We will travel to you to assist you during the process of your adoption plan.
We also provide housing at our Angels' Cove cottage in Mt. Vernon and help with transportation and regular obstetric visits. Our facilities are comfortable and staffed with people who will love and support you. Every effort is made to customize services to meet your unique situation. Your counselor will assist you to create a plan and review what you can expect happening during the adoptive process and afterward.
Choosing a Family
During your personalized adoption plan, you may choose the family where you want to place your child. We have many pre-screened, Christian Illinois families waiting to adopt, love, and care for a child.  (We will be adding an online photo gallery of prospective parents soon).
Open or Closed Adoption
The open adoption definition is simple: It's an adoption in which the adoptive and birth families share identifying information and have contact with each other during and after the adoption process.
Identifying information: May include first and last names, phone numbers, personal email addresses and more

Contact: May include contact before and after the adoption, including phone calls, emails and visits
No two open adoptions look exactly alike, and the open adoption meaning for one family could be very different from its meaning for another family. 
Many people believe open adoption is a type of relationship in which the adoptive family and birth parents have frequent, in-person visits with each other. They might picture constant phone calls and imagine the adoptive parents consulting with the birth mother on every parenting decision.  While in-person visits and phone calls are examples of the type of contact you can have in an open adoption, they are not the only examples. And regardless of the type and frequency of contact, open adoption is not co-parenting.  Instead, open adoptions can vary widely in the types and amount of contact shared between parties. It all depends on what the birth parents have requested and what the adoptive family has agreed to.  You determine how much interaction you want with the adoptive family you choose. Some prefer a totally closed arrangement while others may want different degrees of openness.
Speak with your Adoption Specialist if you have specific questions about open adoption.
Making an Adoption Plan
Your adoption plan is created with the goal of addressing your adoption needs, the type of family you want for your child and ensuring your adoption experience is safe and smooth.  Adoption plans can be made at any time during your pregnancy or even after the birth of your child. Connecting mothers with prospective adoptive families can be a challenge but Faith Adoption Ministry is here to assist you through the confidential process of finding a family for your baby.  
Cost of Adoption & Financial Support
An unplanned pregnancy can leave you scrambling to figure out how to handle the unexpected financial burden pregnancy and childbirth causes.
There is no charge for services we provide you throughout this process.
As a prospective birth mother, some of the services that we cover for you include:
Free adoption planning and case management services
Free 24/7 support and counseling
Assistance accessing medical care for you and your baby
Financial support through living expenses for things like rent, groceries, and utilities, depending on your circumstances to the extent allowed under Illinois law
Birth Fathers
Does the birth father have to agree to adoption?
How do I tell him about my adoption plan?
What if I'm pursuing adoption when the father is unknown, uninvolved or unsupportive?
If you are a pregnant woman considering adoption and you have questions like these, you are not alone. Whether you are working with a supportive, unsupportive, unknown or uninvolved birth father, it's important to understand his rights and role in the adoption process. An adoption specialist can discuss birth father rights and help you understand the birth father's rights and role in your individual adoption situation.
Hear from
Megan

who entered into an adoption plan for her child.
"God brought our family to adoption through infertility and we are so glad He choose to grow us in this way. We now see the impact adoption had on our own spiritual lives through the adoption of our boys.  We can't speak highly enough of Faith Adoption Ministry. The staff are Christian people who know and believe in adoption and have seen God write the story of adoption in the lives of people over and over again. They listened with humility and served us with compassion. We walked with the ministry for over 5 years. The bond in Christ created through our adoption journey is unexplainable. They are family!"  Daniel and Jennifer
Helping Couples Seeking to Adopt a Child
BCHFS works with both the birthparent and the prospective couple through our domestic adoption program or through home study/post-placement services for international or private domestic adoptions (ID# 401813). View BCHFS Adoption Forms necessary below.
Types of Adoption Services We Provide
Home Study Services
A home study is an integral and important part of the adoption process. Making sure we place children in a safe and caring environment, where all parties thrive, is often the most important part of the process. This process can take several weeks, where a social worker visits the prospective adoptive couple's home and conducts interviews for this pre-screening process. BCHFS provides home study services statewide for couples seeking to adopt in the US (domestic) or from another country (international). Home studies are written with your specific adoption in mind. For questions regarding home study services, please contact us at (618) 382-4164 ext. 3101 or email AdoptionInfo@bchfs.com.
Training
Domestic and International training is available to meet the requirements of adoption and better prepare families on the important issues of adoption. Domestic and International training is offered quarterly. For specific dates, please contact our office at (618) 382-4164, ext 3101, or email our office.
Post Placement Services
Post-placement services are provided as required by your placement agency and/or country. Post-placement services are conducted once the family has adopted their child and include information on the progress of the child since the adoptive placement. As a licensed adoption provider in the state of Illinois, we also provide home study services statewide for couples seeking to adopt within the state or internationally (ID# 401813).
Private Domestic Adoptions
BCHFS assists Illinois families who are adopting through domestic adoption agencies within and outside of Illinois. These services may include birthparent services and/or home study and post-placement services. Our birthparent services include pre and post-adoption support, liaison services between birth and adoptive parents, accepting of Final Surrenders and other legal documentation to provide a legal and healthy adoption experience.
Out of State Adoptions
At the present time, BCHFS does not place children for adoption out of the state of Illinois. However, on occasion, we are asked to assist other out-of-state agencies with adoptive placements. Our role in this procedure is to provide in-home maternity services to birth mothers planning adoption. We also serve as a liaison between the birth parents and the adoptive parents while they are in Illinois. Adoption and interstate documents are completed and the family is notified when they may return to their home state.
Agency Adoptions
Adoption Eligibility Requirements
Baptist Children's Home and Family Services is licensed to provide adoption services in Illinois. We have established the following eligibility requirements for prospective parents adopting through our domestic adoption program:
Applicants must have been married at least 3 years.
Applicants may have no more than two children in the home and unable to have additional children.
Oldest parent may not exceed the age of 50 years.
Applicants must be committed Christians and active in the same evangelical church as described in the Adoptive Parent Faith Declaration.
Applicants must be Illinois resident
Additional questions may be addressed by emailing us or calling our office at (618) 382-4164 ext. 3101.
International Adoption
BCHFS does not directly coordinate international adoptions. As stated, We do provide home study and post-placement services to Illinois families adopting through international agencies outside of Illinois. Click here to view the BCHFS Fee Schedule for International Adoptions.
Open or Closed Adoption
Both open and closed adoption options are available, although we encourage a degree of openness in most adoptions for the health of all parties concerned. Closed adoptions may extend the waiting period considerably as most birth parents prefer some degree of openness and quickly bypass families who are unwilling to consider this. You may choose how much openness you want with your birth family.
How much does it cost to adopt?
BCHFS wants to make adoption affordable to couples who want to be parents. Fees associated with adoption can be found here. Home study fees are due when the process begins; Post-placement fees after each post-placement visit.
There is a  program fee for families who choose to have their profiles shown to birthmothers. The program fee is paid after the home study is completed, and prior to being presented to a birthmother. The program fee assists in our mission to reach birthmothers and provide adoption education to birth families who are considering a plan of adoption for their (un)born child(ren).
Agency placement fees are based on income. A pre-application fee is required to begin the adoption process. One-half of the adoption fee is due when they receive their child; the balance upon finalization in six months.
A portion of medical expenses may be charged to the family. However, adoptive parents have the option to request only birth mothers whose medical expenses are covered through public assistance or insurance.