Residential Maternity Home
Angels' Cove provides resources for pregnant women and their children. Services include residential housing, prenatal care provided by SSM Good Samaritan Hospital, education, counseling, family care, aftercare, and spiritual opportunities. Pregnant women 18 and older at any point during their pregnancy are eligible for the program. Acceptance to the Angels' Cove maternity care program is based upon our ability to meet the applicant's needs and her willingness to abide by the program.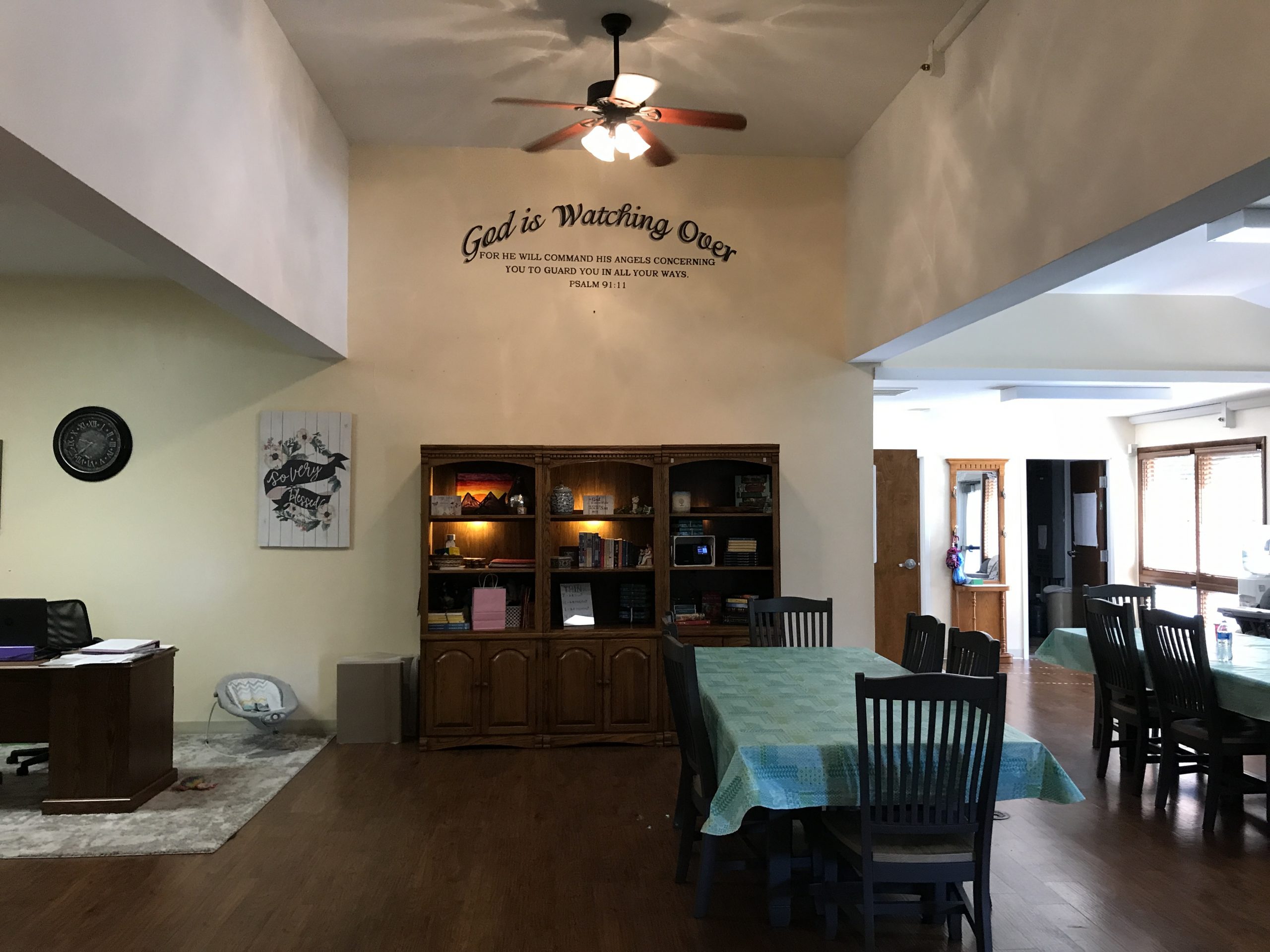 A Place to Call Home
Angels' Cove is a place for you to feel safe and secure while pregnant.  We offer a home-like setting while still offering you privacy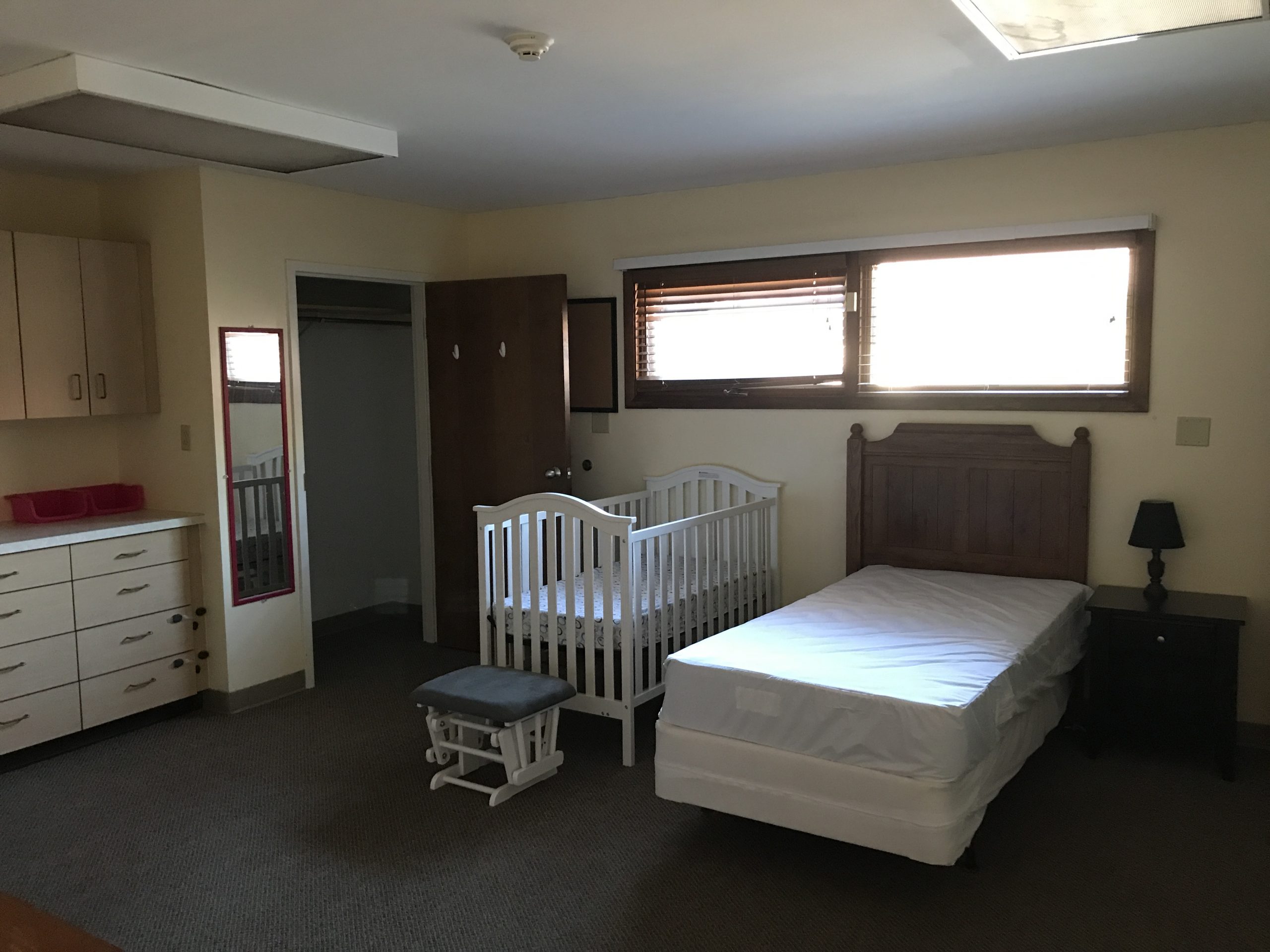 Private Rooms
Our rooms are designed for you and your baby.  We make every effort to provide you with a private room, but sometimes we might have to combine space.
Meals
You will be assigned a day to provide the meal for the home.  We have a fully stocked kitchen and pantry that will have all you need to cook.  
Chores
You will be expected to keep your personal area clean.  You will also have a laundry day and other chores as you would expect in your home.  
Schedule
We do follow a daily schedule that includes our daily devotions and classes.  You are allowed to have a job outside of the home and your schedule will incorporate that as well as any doctor visits you have. 
Family
Mothers with other children are welcome at Angels' Cove.  Your children are welcome to live in your room with you.  We also have a very nice outdoor play area outside. Program Manager will provide more information on coming to Angels' Cove with children.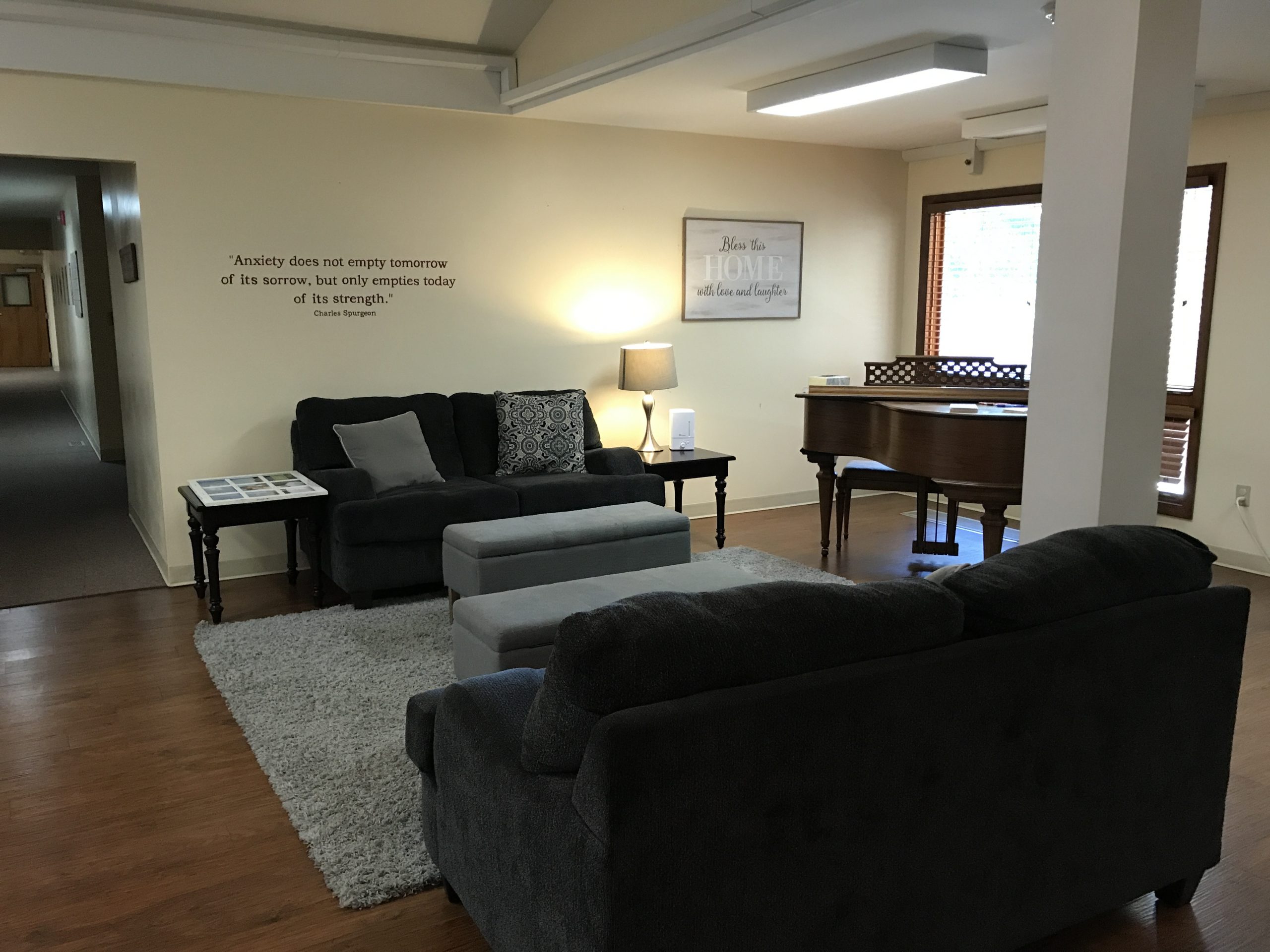 Questions?
If you have specific questions, please email or call and ask us. We are here to help you.
FAQs – Frequently Asked Questions
HOW DO I SCHEDULE AN INITIAL INTERVIEW?
Call our office @ 618-382-4164 and application information will be provided to you.  Upon completion of the application, an interview will be scheduled.
WHAT HAPPENS AT THE INITIAL INTERVIEW?
We will explain our program to you and answer any questions you might have.  You will tour the cottage and the residential living areas.
HOW MUCH DOES IT COST TO LIVE AT ANGELS' COVE?