2020 BCHFS Quilt Auction
September 9, 2020 @ 12:00 pm

-

September 19, 2020 @ 7:00 pm

UTC+0
Welcome to the 2020 BCHFS Online Quilt Auction!
CHECK OUT OUR ONLINE QUILT AUCTION HERE!
BCHFS's 2020 Quilt Auction is taking place online this year due to the cancellation of our Fall Festival and the CO-VID19 pandemic. However, we want to continue providing the opportunity for everyone to donate, view, purchase and enjoy these magnificent quilts.
The quilt auction continues to be a great way to support BCHFS.  This year, in addition to the dozens of quilts, there will be a few additional treasures available in the auction. With barn quilts, jewelry and even a weekend getaway, there is truly something for everyone. You won't want to miss this!
We have chosen Charity Auctions Today to host our online auction for 2020. This site makes it easy for anyone to view the items and place bids.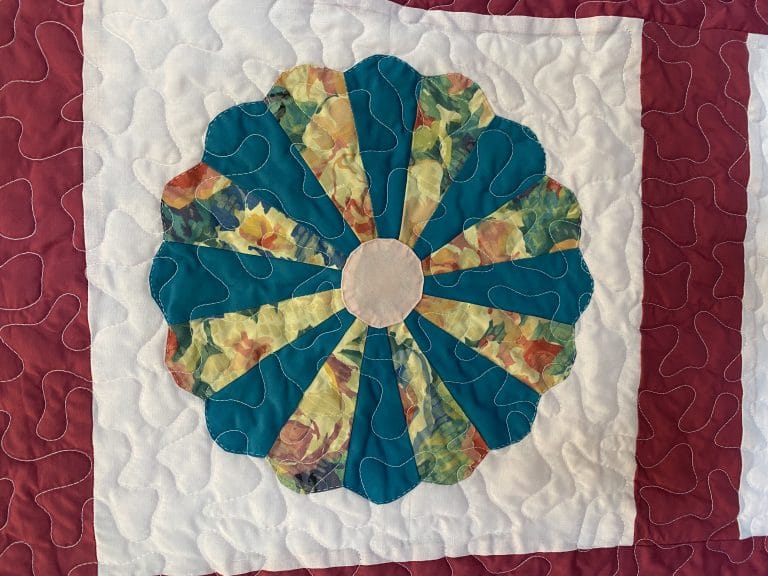 Don't feel comfortable bidding online? No problem! Simply give us a call and we will be more than happy to place a Proxy-Bid for you! We have even introduced an option to skip the bidding and purchase your favorite quilt immediately! But act fast, these beautiful quilts won't last long.
COVID-19 has changed the looks of our Quilt Auction this year but the mission remains the same. Your money is still making a difference in the lives of children and families through Baptist Children's Home and Family Services as we provide Christ-centered services that protect, heal and restore!
2020 BCHFS Online Quilt Auction
Frequently Asked Questions
What do I need to bid online?
Before you can bid, you will need to create an online account at CharityAuctions.com.  You can add your credit card information, or if you prefer to write a check for the items you win in the auction, you may.  Once you have an account, you can look at and bid on any items you see!
How do I bid?
Everyone needs to register and bid online.  Visit the auction site to explore our online auction and the quilts that interest you. For those who would prefer, please call the Carmi office and we can enter proxy bids for you.  Some of the items will have a purchase now option where you can automatically win that item without waiting for the auction to end!
How will I receive the auction items I win?
Due to the COVID-19 pandemic, ideally we want to ship the items to you. You will be given an option of having the quilts shipped to you or making arrangements to pick it up.  We will work with you to make arrangements to deliver the items if at all possible.
How much will it cost to ship my purchase?
Shipping and handling will be a flat fee of either $8.00, $15.00 or $22.00 per item, depending on size of item. This expense will be added to the invoice.  You will have the option to not pay the shipping and make other arrangements to pick up the items.  Certificates will not have a shipping fee.  Our plan is to ship through priority mail.  We may need to contact you to discuss the costs if more than that $22.00 per item.
We have found that for most of the quilts, the $15.00 priority mail option will cover the expense of shipping and handling.
Shipping to and from certain destinations is currently being impacted by COVID-19. BCHS will ship purchases when circumstances permit using priority mail.
Can I see the quilts in person?
Yes! We will have the quilts available in the Devore Administration Building in Carmi starting the morning of September 9 through September 18th.  Due to COVID-19 we are asking everyone to call the office and make an appointment to look at the quilts in person.  Everyone will need to wear a mask while thy are in our building on campus. On September 17th we will have several, but not all of the quilts available at GraceHaven in Mt. Vernon, Illinois.  Beginning at 10am through 7pm please visit our new program facility to see the quilts and learn about the new program.  This will be a come and go and appointments are not needed.
Please call us to make arrangements to see the quilts up close in Carmi or drop by the new facilty in Mt. Vernon on the 17th
When will the online auction be active?
The 2020 Quilt Auction  will open for bidding on September 9th at 12:00 noon and will end September 19th at 7:00pm.  The auction will be active on our digital platform, easily accessible from a computer or mobile phone, which means you can bid 24 hours a day regardless of location.
I have more questions. Who do I ask?
For further assistance, you may contact us directly. This is a new experience for all of us so don't hesitate to reach out. We will be more than happy to help in any way we can!
John McCarty – Director of Dev. & Comm.
(618)384-6145
Paula Joy – Development Officer
(618)731-1323