The Word of God calls on believers to offer forgiveness to those who sin against us and to pray for those who persecute us. There are times in life when following these commands requires nothing more than a deep breath and the choice to overlook the offense. Still, there are other occasions when the hurt caused by another is so deep and profoundly painful that coming to a point of forgiveness requires divine intervention. Candy Callahan of Casey, Illinois, learned firsthand that with God, all things are possible.
Candy was raised in a home with her mother and stepfather. Her stepfather began abusing her and her sister when Candy just 4 years old. The horrific abuse continued until the girls were finally removed from the home. She and her sister were placed with a foster family and were eventually brought to live at the Baptist Children's Home in 1971 when Candy was 14. Though she found safety after being removed from her home, the transition was still a huge struggle.
"I hated everybody; I didn't know what was going on; I didn't know why we were taken away," Candy recalls. "But I know now in my later life that the Children's Home was what I needed in my life."
Despite Candy's pain and struggles, God used her time at the Baptist Children's Home to draw her closer to Himself. She remembers having to go to church every Sunday morning and Sunday night. But there was one church service she will always remember. It was during a revival service at Carmi First Baptist Church that Candy went forward and gave her life to Christ.
As the Lord began to work in her life, she felt the Holy Spirit calling her to forgive the two people who had hurt her most – her mother and stepfather.
"I really don't think people understand how their actions can affect people throughout their life," Candy explains. "I am 61 years old, and I still struggle sometimes. But God laid Matthew 6:14-15 on my heart: For if you forgive other people when they sin against you, your heavenly Father will also forgive you. But if you do not forgive others their sins, your Father will not forgive your sins."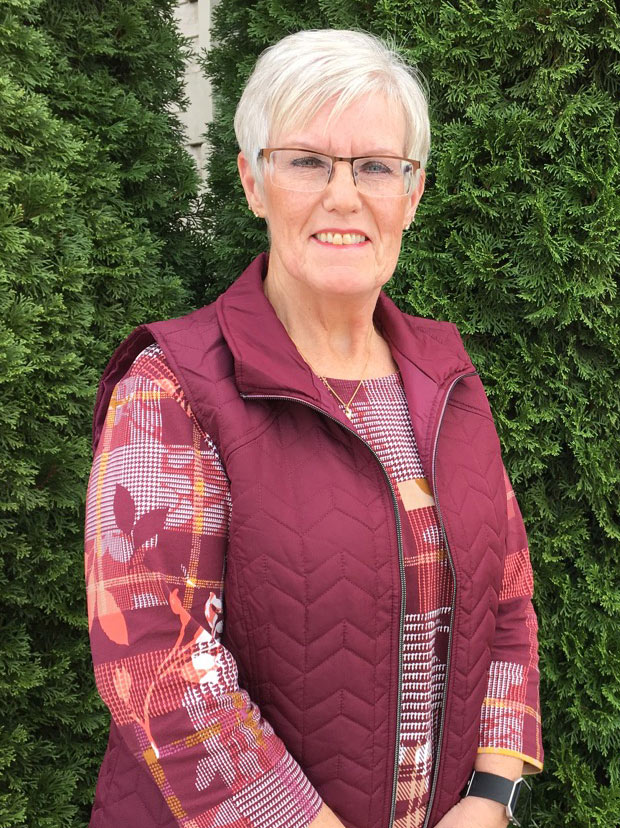 With the help of her counselors, Candy was able to forgive her parents for what they did to her. She began to pray for them regularly. There were times it seemed her prayers would not be answered. Nonetheless, Candy continued to pray year after year. Shortly before her death in 1998, Candy's mother called her into the room to talk. From her bed, her mother shared with Candy that she had asked the Lord into her heart.
"I prayed for her for 30 years, and she finally came to know the Lord," Candy shares. "I was so happy because I know I will get to see her again one day!"
God used the ministry of BCHFS to change Candy's life and to help her find faith and forgiveness. He used Candy to help her mother find the same.